Vice President of Design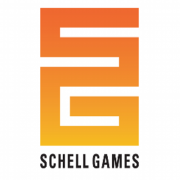 Vice President of Design
Schell Games is a highly talented group of artists, programmers, producers, and game designers led by game industry veteran Jesse Schell.  We're the largest full-service education and entertainment game development company in the United States.  Since 2002, we've worked with world-class clients and partners to create interactive experiences that engage and inspire players of all ages across all platforms.  Presently, we are focused on virtual reality, augmented reality, location-based experiences, and social games.
Do you like to work on innovative projects in a motivating, friendly atmosphere? Would you agree that games can engage and inspire?
If you answered "YES!" to both questions, you might be a fit for our studio!  
VICE PRESIDENT OF DESIGN POSITION
Our game designers combine diverse perspectives from many fields such as education, entertainment, early childhood development, psychology, architecture, history, economics, anthropology, and much more. They take great pride in crafting experiences that delight and engage while ultimately achieving project goals.
As the Vice President of Design, you will align all Schell Games project teams around craft direction and set the pace for discipline growth across the entire design department.  You will evaluate learning opportunities both within and outside of the studio and focus on providing opportunities to level up.  You influence how Schell Games thinks about building craft knowledge for all of your discipline, and consistently forge successful industry relationships.  
You are highly aware of how the work you are doing impacts everyone around you and demonstrate empathy, balancing individual and studio-wide needs. You will set the culture for your discipline at Schell Games and coordinate the evaluation and hiring process in your discipline.  You are expected to be consistently successful as a leader in terms of broad orientation, goal setting, and support for your discipline team and Schell Games as a whole. You are responsible for ensuring that your department's feedback is heard, evaluated, and voiced at the highest levels of the studio.  
You facilitate the spread of knowledge at scale across teams and departments.  Within your discipline, you will evaluate and build teams through staffing and project strategy.  You will spearhead new department processes, identify ones to be left behind, and will be expected to constantly iterate in order to give teams the best possible environment to execute their project responsibilities and release excellent experiences.  
The ideal candidate is able to quickly address conflicts and frequently identify and resolve issues before they expand while empathizing with those involved.  Responsible for setting and aligning future strategy and vision within the design discipline and the studio and is a prime exemplar of cross-discipline collaboration at Schell Games.  Communication tone epitomizes respect for others, and  fostering healthy communication between team's leaders is a primary goal.  This position reports to the CEO and COO and model cross-discipline collaboration with the rest of the executive management team.
AREAS OF RESPONSIBILITY:
Design Department Leadership: Represent well and advocate for studio positions, perspectives and philosophies with individual designers and the department as a whole; vice versa for individual designers.  
Staffing and Project Support:  Work with CEO, executive management group, studio directors, design leads, and producers to coordinate design support for and assign individual staff to projects throughout the project lifecycle, from business development to shipping stages.  Make hiring recommendations and decisions for the department.
Individual Coaching and Performance Management: Supervise senior game designers and provide work direction, performance reviews, and coaching for the team, mentoring design leads on management and leadership.  
Business Development:  Spearhead client pitch processes in biz dev pipeline; meet with clients to give presentations, as required, on the stage of projects in development, maintaining an open line of communication with all clients. Foster game concept and idea incubation through studio channels such as Jam Week, internal pitch processes
DESIRED SKILLS & EXPERIENCE: 
Strong sense of self and situational awareness to manage and grow a large team of designers in a dynamically changing game production environment
Personal communication and organizational skills that have served to support cross-functional collaboration with other departments
Experience handling a wide range of personnel issues including recruitment, career development, and conflict resolution
Strong sense of being part of the team, interacting as part of the team, and contributing to overall productivity while maintaining leadership boundaries
Skilled in successfully deconstructing broad feature goals into prioritized tasks
Ability to build consensus on overall goals and balance resource allocation based on project goals and team member skill levels
Previous experience as a lead game designer with responsibility for growth of other designers
Incredibly strong desire to create games that transform the guest through the experience
Pluses
Have shipped AAA PC or console titles as a design manager or design lead
Delight in all types of gaming with experience playing a wide range of games 
Our studio is committed to providing an equitable and inclusive work environment that ensures that all applicants and team members are treated with dignity and respect.  We will not tolerate any type of discrimination or harassment directed at any applicant or employee because of their gender, race, religion, age, disability, national origin, ancestry, sexual orientation, veteran, family or parental status or any other protected group characteristic.  This equal opportunity and nondiscrimination policy applies to all aspects of employment including recruitment, hiring, promotions, discipline, terminations, wage and salary administration, benefits, and training.
Prohibiting discrimination and harassment is only one part of the equation. "Diversity makes us strong" is more than just something we say.  We value diversity in all forms because it is essential to our success, and we want every member of our team to feel their best creative self.  Our development environment and social culture are based on welcoming, respecting, and celebrating differences among our team members and our players.  We rely on each person to add their own unique skills and perspective to our culture.  Every member of our team is responsible for making the studio as inclusive and equitable as possible.
Return to the studio's home page.
Candidate selected for this position will be subject to standard employment verification and criminal background check upon offer of contingent employment.